How to Build Motorways in Mini Motorways
How to build Motorways in Mini Motorways is something that you should be searching for before starting the game. They reduce the traffic congestion and also help the vehicles get quickly to their destined place. Apart from that, there's much more detail to them that will be discussed later on.
Mini Motorways is one of those games that can be as addictive as it can get. Start playing and you won't know how time passed by. It's a game that traffic engineers would appreciate the most. Make roads, bridges, and motorways to have your cars reach their destination at the right time without any hassle.
Be that as it may, it isn't as easy as it sounds. As soon as more warehouses and houses start spawning, controlling the traffic will get complicated. The game will pick up the pace and you would have to keep up with it using your tactics.
So, If things start getting congested, there's always a block to help you out. And that is why we will be looking at how to build motorways in Mini Motorways.
What is the Purpose of Motorways in Mini Motorways?
There's a reason why the game is called Mini Motorways. Motorways are hands down the best blocks in the game. You can literally connect one end of the map to the other. The best thing about them is that they can be stretched infinitely. The distance doesn't matter.
They can be built above roads and rivers and as a result, don't interrupt any traffic. To the players' advantage, cars travel faster on these freeways and reach the warehouses quickly as compared to normal roads.
Another positive of these motorways is that they can be moved from their place. To make things more clear, let's assume that there's a yellow warehouse that is full and the cars of the same colour are struggling to reach there.
Now what you can do is connect the yellow houses to the yellow warehouses via already built motorways, so the cars reach there easily. In order to change their place though, you need to have spare road tiles available. The same process can be done with regular roads to change the traffic's direction.
That being said, the motorways come with ten road tiles after selecting the weekly power up. Moreover, they can't be built above mountains and thus you need to connect them to the tunnels there.
How to Build Motorways in Mini Motorways?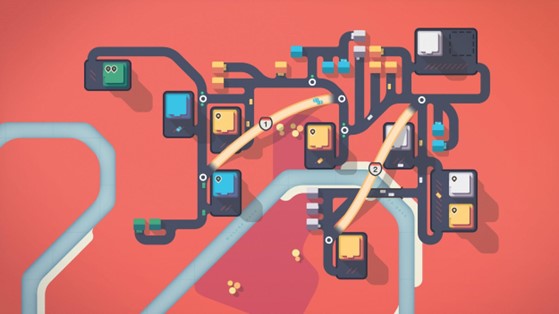 It's very simple to build motorways. Firstly, you need to collect the Motorway tiles whenever you get the chance. Now there might be some houses that are on the opposite corner of the map and the cars are struggling to reach on time.
That is where Motorways come into play. Join the far-most warehouse to the small houses via a freeway. However, it is not necessary to always connect two opposite corners of the map. You can connect to any two destinations that you need to through a motorway.
If a motorway is connected somewhere and the warehouse there has been empty, then you can shift the highway to another warehouse that is getting full. Though you need to hve some spare road tiles, as told above as well.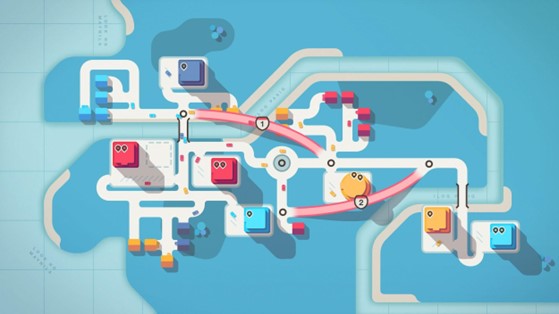 Final Opinion
So, that's how to build Motorways in Mini Motorways. To sum up, they are the block to go for it every time you get a chance. There are so many reasons why it should be done, as discussed in the article. Just use some strategies to build these highways and say goodbye to congestion.